Let's build a sand castle!
Do you like reading stories?
I like playing in the rain. Do you?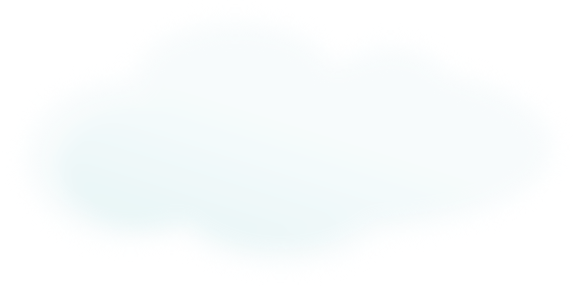 Transforming Families, Impacting Lives.
At Olive Tree, we value the special role of the family in bringing out the best in your child. We work hand-in-hand, every step of the way to equip your family with clinical techniques that can be applied and generalised at home, so that your child's learning is not confined to the therapy setting. Most importantly, we are committed to create hope by bridging gaps, achieving milestones and empowering families on this lifelong journey.
Programmes & Services
Our structured and individualised programmes for children aim to stimulate and enhance their development process. We provide small group interventions with a teacher-child ratio of 2:5 at maximum. This allows for more intensive support while continuing to promote social interactions and peer learning.
About Us
Olive Tree Development Center (OTDC) was established in 2011 with the aim of providing quality intervention to children with special needs and their families. Our intervention programmes and services here are built upon our 4 core beliefs - Faith, Hope, Love, and Joy. With Faith in your children, our team of passionate therapists work with Love and Joy, to bring Hope to you and your families.
What parents say about us
The teachers at Olive Tree are always accommodating and caring. Special thanks to Teacher Dax, Teacher Ling and Teacher Rox who have been teaching my Son a long time and who have witnessed his development all these years. Thanks to Teacher Kathy as well who is helping Jaime with his communication skills. Of course, big thanks also to Mr. Chiu who always shows concern and care for the kids as well as their parents.
- Aimee, Mother of Jaime
Daaron has been attending EIP in Olive Tree for 1.5 years now and has shown a lot of improvement since then. The teachers and Therapists have shown a lot of care and support for my child and have built a trust between them and us (parents). They put in a lot of effort to bring the best out of my child. I appreciate and thank each one of them of their support and hope they continue to do so. Daaron is very happy to go to Olive tree now though in the beginning he was a little reluctant. Thanks to all the teachers for making him feel comfortable and being a part of Daaron's journey. Kudos to the OTDC team and Director! 👍🏻
- Benita, Mother of Daaron
Words cannot express how much I appreciate what the Therapists @ Olive has done for my son. He has made so much progress. I believe the key is listening. They listened to my concerns and needs and what I will like my child to achieve. Then they do try their best to accommodate them as much as they can. Thank you Teachers for the kindness, patience, love and support you have provided. Not only to my son but to me as well. Love makes the world go round. And I don't need to see this to know that my son is indeed in good hands. Once again, thank you Teachers. Let's continue to work on Adam, together! Do continue to extend your support as always!
- Nur, Mother of Adam
This year had been an exceptional leap of growth for my daughter. I have observed that she has improved greatly on her behavior. We can talk to her and she understands the situations, adjustment follows through smoothly. She loves going to school and she misses everyone when there are no classes. Just amazing!
- G., Mother of H.
Very grateful for the fantastic team of dedicated teachers and support at Olive Tree. Feels like a family, and I know my son's in good hands as he looks forward to each class and progresses confidently through the development goals set for him.
- N., Mother of J.
Jonathan joined Olive Tree in Sep 2019 at 4+ years old. One year later he is reading and writing and has improved his self regulation alot.
- Parents of Jonathan
We are very happy and satisfied with the progress they made after coming to Olive tree. Teacher Dax and Teacher Kathy are very friendly with the kids and helpful with us. They helped us with addressing our queries and concerns of the children and gave us hope and made the improvement in kids. Teacher Rox helped in changing their undesirable behavior and made them well-behaved and school ready. She also gave us confidence in our kids and helped them to coordinate more activities. Overall, we had a very fun and positive experience in the learning centre.
- Parents of Abhiram and Akshara
We really appreciate all the teachers in Olive Tree in helping Phoebe get back on track. Thank you for creating a fun and safe educational environment for Phoebe. She really enjoys going to school so much more compared to last time. Shout out to Teacher Ling and Teacher Joy. Thanks for showing so much love and care to Phoebe.
- Mother of Phoebe
Caleb was seen at Olive Tree in July 2020 after we have noticed Caleb's attentiveness, lack of engagement and after confirmation from his pedia of suspected autism. Olive tree relieved Caleb immediately and started his therapies. After 4 months with olive tree he has developed good eye contact and is more attentive. He also doesn't react adversely to textures as before. He also developed self help skills in a short span of time. We are very glad that God has led us to olive tree. Not only are the teachers and therapists very well trained and experienced, they are very warm, caring and loving. I am assured that we have a great EIP team supporting us and is determined to help Caleb become the best he can be.
- Mother of Caleb
We would like to express our heartfelt appreciation and gratitude to Team Olive Tree for their hard work and dedication towards Rauf's development. We have seen his progress at home and school; he has also taken a keen interest in attending lessons in Olive Tree and interacting with his teachers and classmates. Thank you to Rauf's teachers and the whole team for bringing about many positive changes in Rauf.
- Parents of Rauf